We have the roadmap to REAL ESTATE success!
Evolve or Remain – The choice is up to you!
Your growth journey is yours for the taking, if you are ready to work for it ~ you don't have to do it alone.​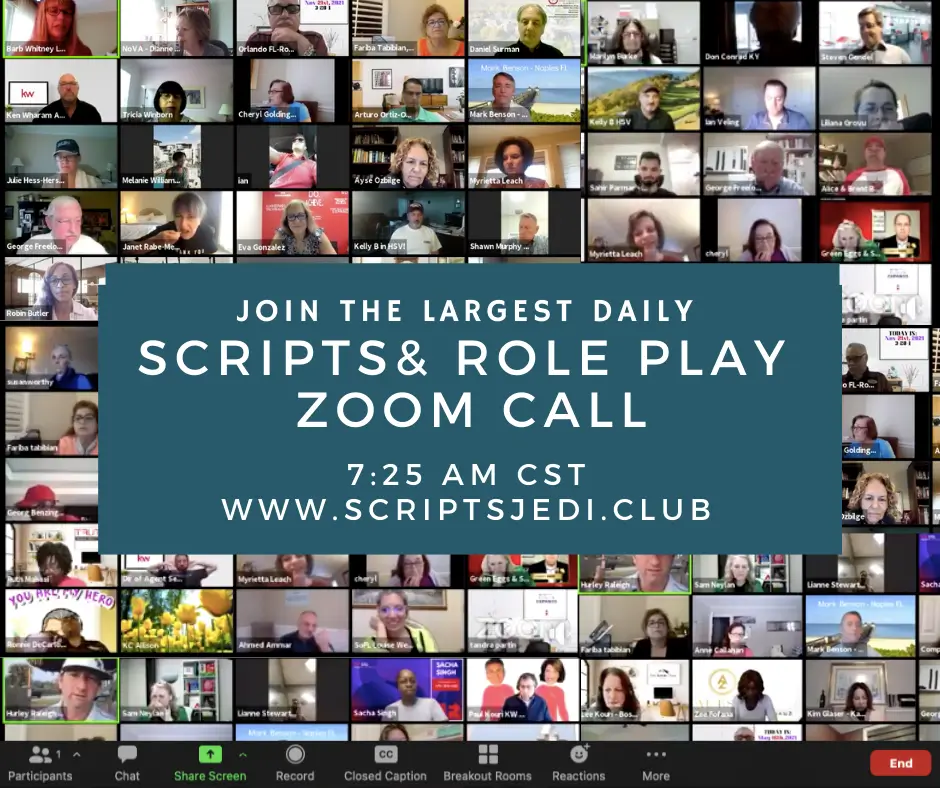 Join our free call and be a part of hundreds of agents across the country as we facilitate and practice different real estate scripts used on a daily basis.
"From personal growth to organizational transformation ~ The power to achieve is limitless"
People seek coaching because they have important goals to reach. People come for many individual reasons. They are motivated to achieve specific goals and become more effective.
Sometimes people want more from their real estate business and sometimes people want more from life – more fulfillment, security, time with family.  Whatever your reason, it all starts with the stirring of your motivation and developing the custom roadmap to success.
What you can expect from our free strategy session?
Have a conversation with us! In this 30-45 minute session, we will explore your business operations and your business goals. We will discuss where you want to be and evaluate your timeline to create the concept of your personal road map and share how we can help you get there.
It's time to live up to your true potential. Discover how we can help.
Business-Leadership-Lead Generation-Conversion Unsubscribe at any time.