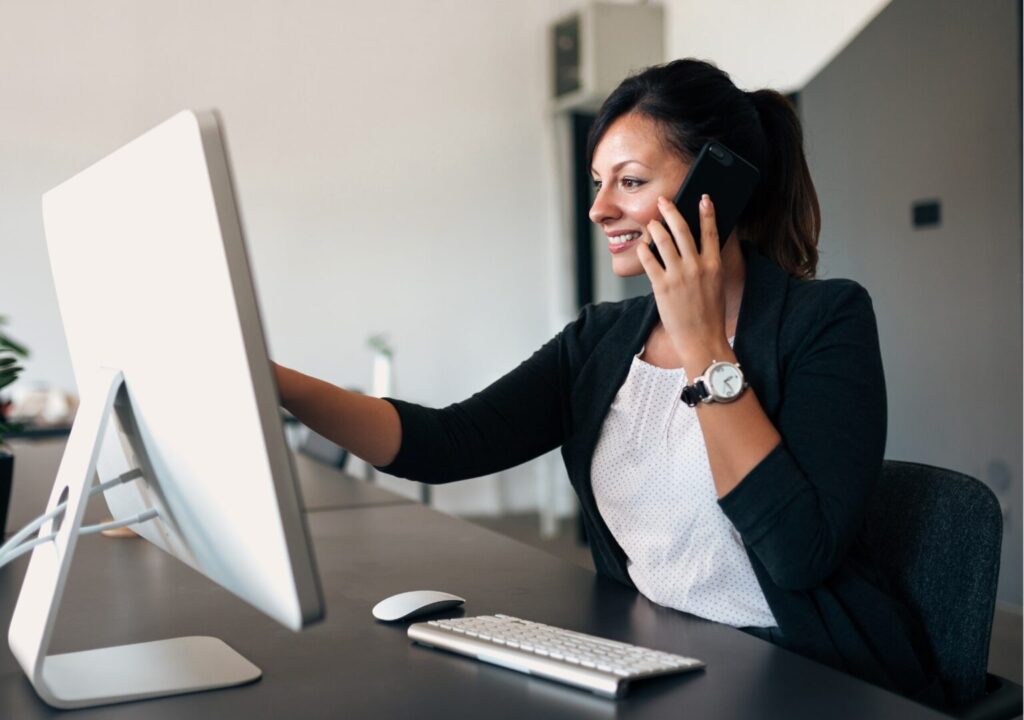 Real estate agents are responsible for ensuring that potential buyers find homes they want to buy and sellers find people who want to buy their homes. They have many responsibilities, including marketing homes for sale and negotiating contracts with buyers or sellers on behalf of their clients. The job requires several hats.
The first thing you need to know is that real estate is an industry where the more knowledge you have, the better your chances are of being successful. So, it's crucial that before you jump in, you educate yourself on what it takes to be a successful agent.
Many qualities make up the perfect real estate agent. One of the most important ones is being a good listener. This is because you will need to listen to your clients and understand their needs to help them find their perfect home. It would help if you also were patient and persistent when dealing with clients as they may not always know what they want or need in a home.
Now, let's explore other crucial tips to be successful in real estate. This article will give you a sneak peek into real estate and how to succeed in this industry.
Know Your Why

You might hear that phrase regularly, but it's worth repeating. "Know your why." That can be applied to several circumstances.
To be successful with real estate, you need to know your why. This is the first step of the process. Suppose you don't understand why then you will not be able to find your niche. Once you have found your place, this is when the fun begins. You can now figure out how much time and effort you want to put into it and what kind of real estate property you want to focus on.
We're straightforward— the real estate industry is difficult. It can be volatile and unpredictable. You need to be a self-starter and motivated to be successful. Knowing why you want to be in the real estate industry.
Make a Plan

The first step to success as a real estate agent is to plan. This is important because you will have more time to take care of everything and not be stressed out. It is also essential because it will help you figure out your goals and what you want to do in the future.
Successful agents are proactive in their approach to the business. They plan, use their time wisely, and don't make decisions impulsively.
So what should you do to be successful as a real estate agent?
1) Make a plan in advance: You must have a step-by-step plan to achieve your goals. This will help you stay focused on what's important and prioritize your time accordingly.
2) Use your time wisely: Time is money, so make sure you use it wisely by avoiding distractions and managing your tasks effectively. You can use tools such as the Pomodoro technique or David Allen's Getting Things Done methodology to help with this.
3) Don't make decisions impulsively: The best way to avoid it.
Next is figuring out how much time and effort you want to put into it. Real estate can take up a lot of time, so you must be ready for that commitment before starting down this path. The last thing that I would recommend doing before getting started is figuring out what kind of property you want to focus on or specialize in.
Set-Up Accountability 

It is essential to set up accountability to be a successful real estate agent. Set up a weekly meeting with your boss, colleagues, or friends and share your goals. You can also set up a monthly appointment with yourself to see if you have been able to make any progress towards your goals.
This way, you will be able to see where you are going and what you need to do to get there.
You need accountability since successful agents also need to be proactive about reaching out and asking for referrals and testimonials from past clients. They should also establish strong relationships with other agents in their industry to refer business back and forth when needed.
It is essential to set up a system of accountability for yourself. This will help you stay on track and get things done.
First, you need to identify your goals and then create a plan to reach them. You should also write down the steps you will take to accomplish your goals.
Next, find someone who can hold you accountable for your goals and put them in charge of checking in with you from time to time.
Finally, make sure that you are not just setting up accountability for yourself but also following through with it!
Make Connections

Real estate, mainly those successful at it, make strong connections with clients. Those are the most successful agents.
The number one tip for real estate agents is to make connections. Think of it like dating. You want to connect with the person you are trying to date, and you need to do the same with your clients. When you find someone who shares your interests or goals, it is much easier to create a lasting relationship.
This article is an excellent resource for anyone looking for tips on how they can be successful in their career as a real estate agent. It discusses some of the qualities necessary to be successful in this field, such as being able to make connections and having an outgoing personality.
How to be a successful real estate agent:
1. Be proactive: Make connections with people in the industry. One of the best ways to get your name out there is to attend conferences and events where you can meet like-minded people.
2. Build your network: Build a network of people in the industry that you can turn to for advice, referrals, and connections.
3. Develop relationships: Successful real estate agents are not just looking for a quick sale but instead developing relationships with their clients that last over time through excellent customer service, honesty, and integrity.
Final Thoughts 

Successful real estate agents are not just those who can sell houses. They can also manage their time well, understand the market, and know how to use technology.
A successful real estate agent can sell a property for the best price. They can also find the right buyer for their client's property.
Anyone has the capability of being a successful real estate agent. It takes time, dedication, a plan, and drive.