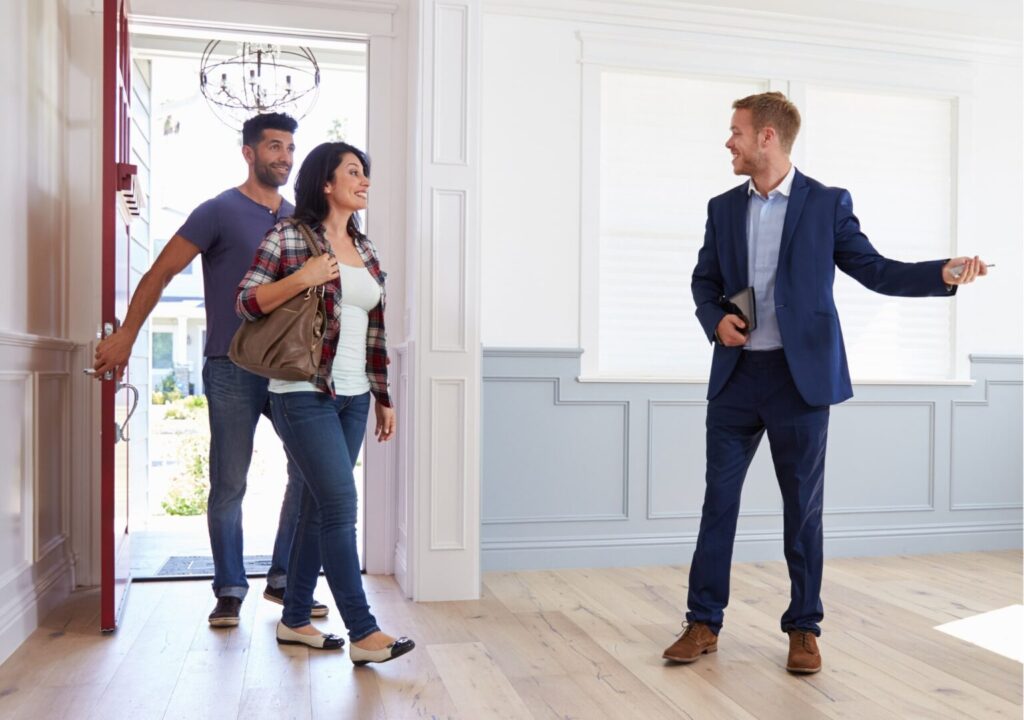 Real estate is a lucrative field that offers a lot of opportunities for people to find success.
With the average age of the first-time home buyer at 35, those who are interested in real estate may feel like they missed their chance to get started. But there's no need to worry because there are plenty of ways for you to get started in real estate today.
We will explore some of the best ways for you to get started in real estate. 
Do You Want to Sell Real Estate?
It might seem like a silly question if you're reading this article, but it's an important question to ask. Many people dabble in real estate for a certain period of time without drive, a path, or commitment.
Real estate is a great way to get into the industry and start earning money. But before you sign up to be licensed, there are some things you should think about first.
Do you want to sell real estate? Or do you want to manage properties? These are decisions that could make a big difference in your career path and what type of education is needed.
If you are thinking about becoming a real estate agent, you should first determine what your career path is going to be. Do you want to sell real estate? Or do you want to focus on being an agent?
There are many different types of agents in the industry. The most common type is the "salesperson" which means they will work with buyers and sellers to help them buy or sell their homes. They may also specialize in a certain type of property like waterfront properties, new construction, luxury properties, etc.
The next type of agent is called a broker and they are responsible for finding homes for clients and then listing them with the MLS (multiple listing service). They also handle closings when a property sells.
Not only is becoming a real estate agent a monetary investment (to obtain your license) but a time investment. It's crucial to know your path and future career objectives.
Obtaining Your Real Estate License

After deciding your real estate path, in order to become a real estate agent, you must obtain your license.
First, research the different ways you can obtain your license. Once you have narrowed down the options for yourself, then you should go and do some more research on the different schools, courses, and tests that are available to see which one will work best for you.
It is also important to make sure that you have everything else in place before getting started on obtaining your license. You will need to come up with a budget for how much it will cost and how long it will take before deciding which option is right for you.
What Path to Take

There are many factors to take into consideration before you make the decision on whether to be a solo agent or work for a brokerage.
First, you need to consider if you want to manage the tasks of your own business or rely on someone else for this. If you want to be self-employed, then it is best that you have a strong network of clients and an established referral system. You will also need the time and resources to invest in marketing and advertising your services so that people know who you are and what you do.
If instead, you would rather work for someone else, then there are various considerations as well. You will need to find out what type of company they are working with and what their policies are regarding their agents' compensation. Some companies offer commissions while others.
The first step in deciding whether to go solo or work for a brokerage is to figure out what your goals are. Do you want to make more money? Do you want to have more time with your family? Figure out what your priorities are and then decide which way is best for you.
Know the Market

You will be expected to know the market. This means knowing the average sale prices and rental prices for the area, and having a general knowledge of what types of properties exist in that area.
Knowledge of the local real estate market is crucial for any real estate agent.
Additionally, you should know your competition.
You should know who your competition is, what their strengths are, and where they are located so you can better serve your clients.
The key to success in this career is knowing as much about your market as possible because it will help you provide better service to your clients.
Track Your Results

New real estate agents should focus on tracking and measuring everything. This will allow them to develop a better understanding of the market and their clients.
In the real estate industry, there are many different ways to measure success. But one of the best ways is to track and measure everything. This includes the number of showings, open houses, and offers that you get.
There are many different types of metrics that you can track in order to see how successful you are as a real estate agent. Some of these include: email opens, website traffic, social media engagement, and lead conversion rates.
You will be able to understand your market better and create more personalized experiences for your clients.
One tip is to set up Google Analytics for your website. This will allow you to see how many people visit your site, where they come from, what pages they visit, etc.
Another tip is to start tracking all of your metrics in Salesforce – this includes leads, appointments, presentations, etc.
The last tip is that it is important for new agents to measure the success of their marketing campaigns.
Final Thoughts

You want to be the best real estate agent in your area and you know that you will need to work hard to get there. But how do you know what the right steps are? We have compiled a list of tips for new real estate agents so that they can get started on the right foot.
Here are a few last minute tips before we wrap up:
-Get a mentor: You should find someone who has been successful in this field and ask them for their advice. They will be able to give you insider knowledge that will help you succeed.
-Find your niche: It's good to have different skill sets which is why it is important for new agents to find what they are good at and focus on it.
-Learn from other people: You should always pay attention when people start talking about their experiences, it could improve your journey.
Good luck out there! You're going to do great.